When thinking about medical drama shows that have kept audiences on the edge of their seats throughout their entire run on the air, House is probably the first one that comes to mind. This Fox TV series, created by David Shore, premiered in November 2004 and aired for eight seasons, ending its run in 2012. It stars Hugh Laurie as Gregory House, a brilliant doctor at Princeton Plainsboro Teaching Hospital, who spends his days trying to crack the most baffling medical mysteries along with his diagnostic team. House solves each and every case that comes his way, something that has earned him the respect of his peers, although his unique methods and conceited attitude constantly bring him into conflict with hospital executives, his staff and even his own patients.
Lisa Edelstein, Robert Sean Leonard, Omar Epps, Jennifer Morrison, Jesse Spencer, and Olivia Wilde are some of the many actors in the cast that join Laurie. Throughout its seasons on the air, House became a hit with audiences, attracting viewers from all over the world who eagerly awaited each episode to get lost in a new and intriguing medical case. On top of that, the show also managed to achieve critical acclaim, earning impressive reviews season after season and winning two Golden Globe Awards and five Primetime Emmy Awards, among many other accolades. House spans over 170 episodes, and most of them manage to hook the audience deeper into the story of this particular doctor and his staff. Here's a look at the 20 best episodes of the show.
20
A Pox on Our House (Season 7, Episode 7)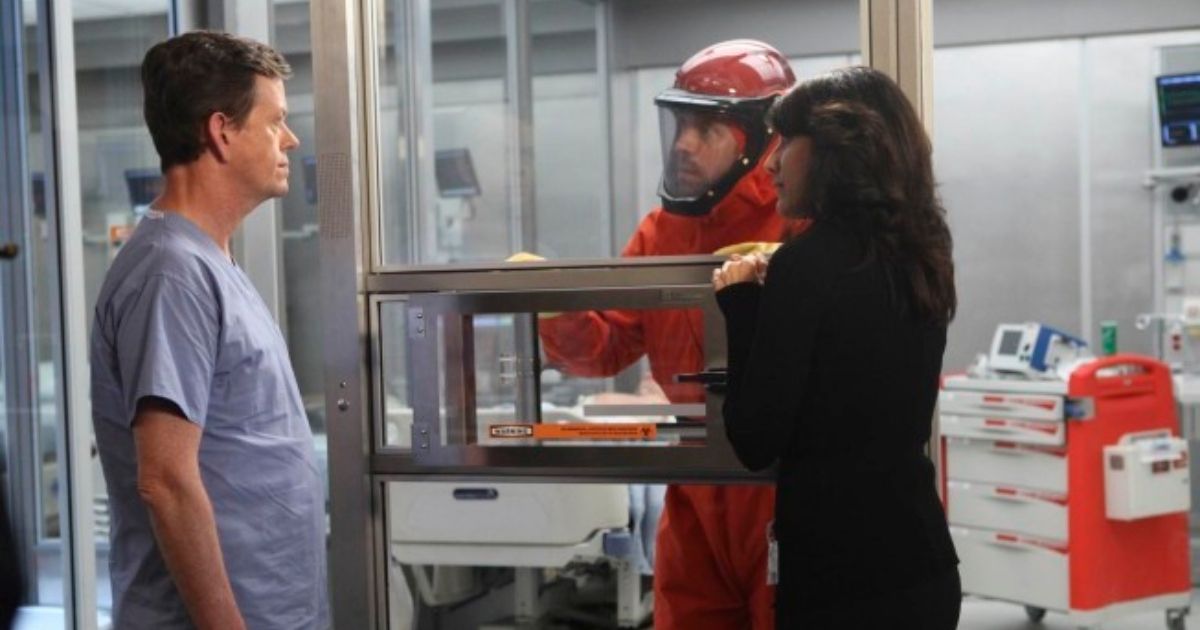 Throughout all the seasons of House, the diagnostic team led by this brilliant doctor dealt with some extremely intriguing and dangerous cases, and the seventh episode of its seventh season featured one of them. In "A Pox on Our House," a girl who seems to be suffering from smallpox after cutting herself with an old glass bottle shows up at the hospital, and due to the circumstances, she is placed in isolation. However, House is not quite sure of her diagnosis, and he is willing to violate the isolation and expose his own health in order to prove that he is right.
Related: Best TV Medical Drama Series, Ranked
19
Help Me (Season 6, Episode 21)
"Help Me" wrapped up the show's sixth season with a bang. In this episode, several doctors from the hospital show up to help after a crane collapsed, leaving a huge number of victims. Among them, House finds Hanna, a woman who is trapped with her leg virtually crushed, though he refuses to let other doctors amputate her limb. As if one case wasn't enough, House tries to work on the diagnosis of the crane operator as well, but after Cuddy holds him back, he tries his best to assist his team over the phone so as not to be left out.
18
House vs God (Season 2, Episode 19)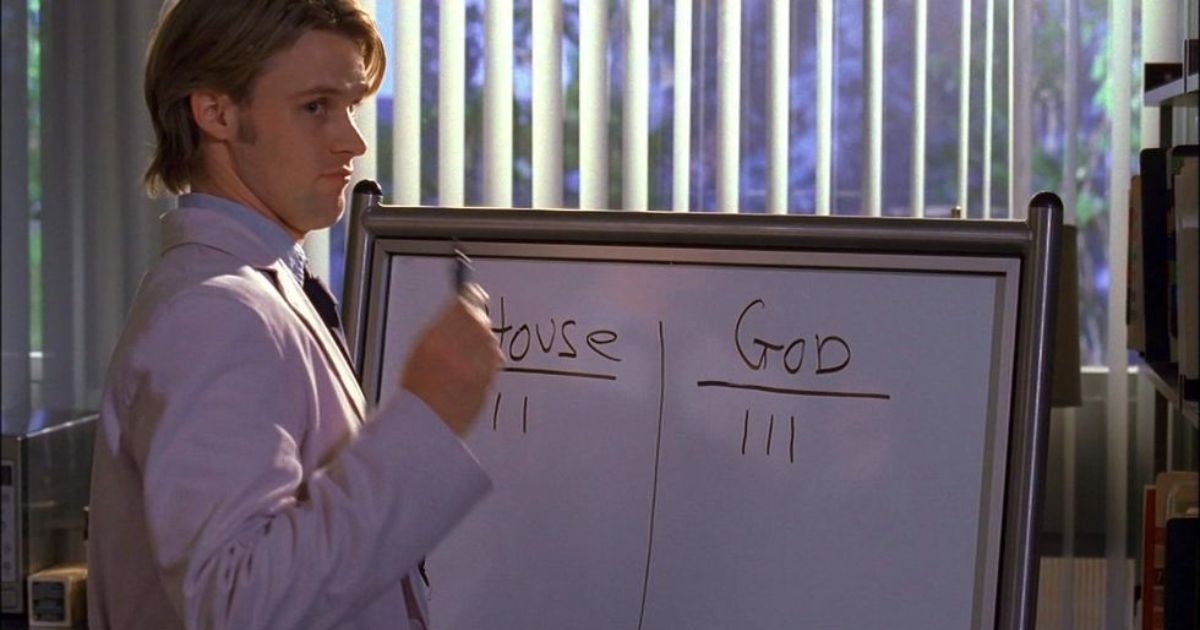 In this episode of the show's second season, House competes head-to-head with God in an extreme challenge: the case of Boyd, a faith healer who collapses while delivering a service at his church. This young man's work, which basically consists of healing people with his word, clashes dramatically with House's beliefs, as he is certain that there is a logical explanation behind all the patients who claim to have been healed after coming into contact with Boyd.
17
Autopsy (Season 2, Episode 2)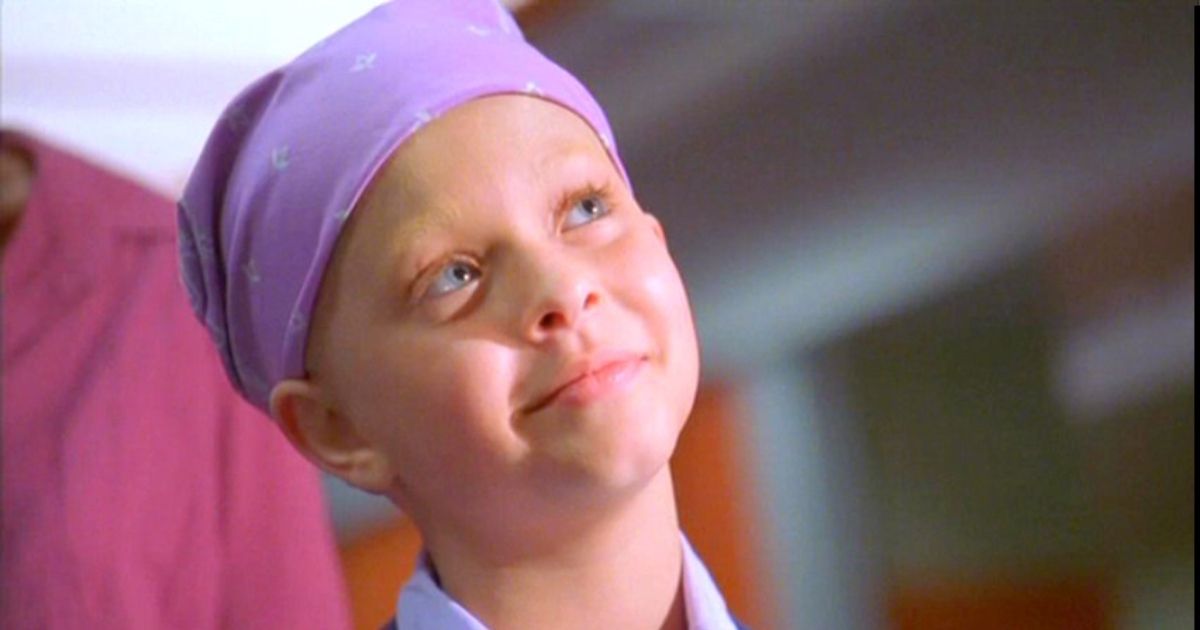 Dr. House and his team treated a huge number of patients, but very few of them managed to have a lasting impression on this peculiar doctor. During the second episode of the show's second season, "Autopsy," this group added a little girl named Andie, played by a young Sasha Pieterse. This child, who was suffering from a terminal cancer, made the entire medical staff question about the right way to proceed in her case, as even if she was given a heavy dose of strong drugs, her life would be only extended for a year. Still, Andie's will to live and enjoy every moment proved to be a lesson to many, including House himself.
16
Son of Coma Guy (Season 3, Episode 7)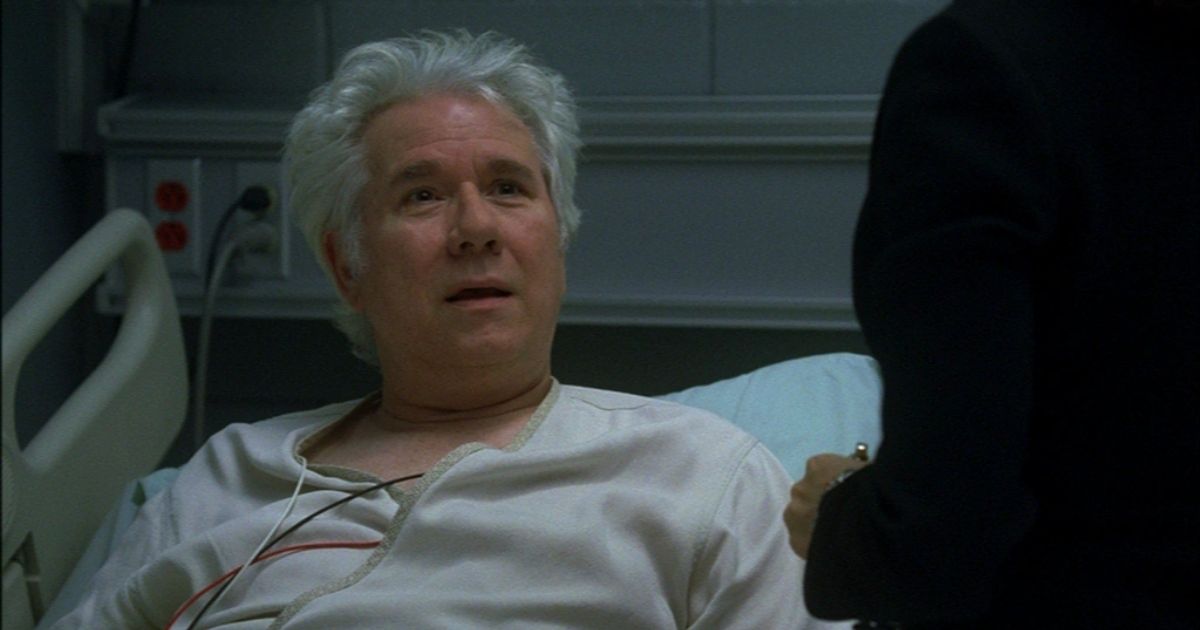 House's methods are not exactly traditional, but even so, they always work. That's what happens in "Son of a Coma Guy," a third-season episode in which the doctor decides to awaken a patient from a coma that has lasted for 10 years in order to find answers to treat his son's rare disease. However, when the patient learns that he only has a day to stay awake, all he can think of is traveling to Atlantic City for a sandwich, and House, craving answers, decides to join him on a road trip.
15
97 Seconds (Season 4, Episode 3)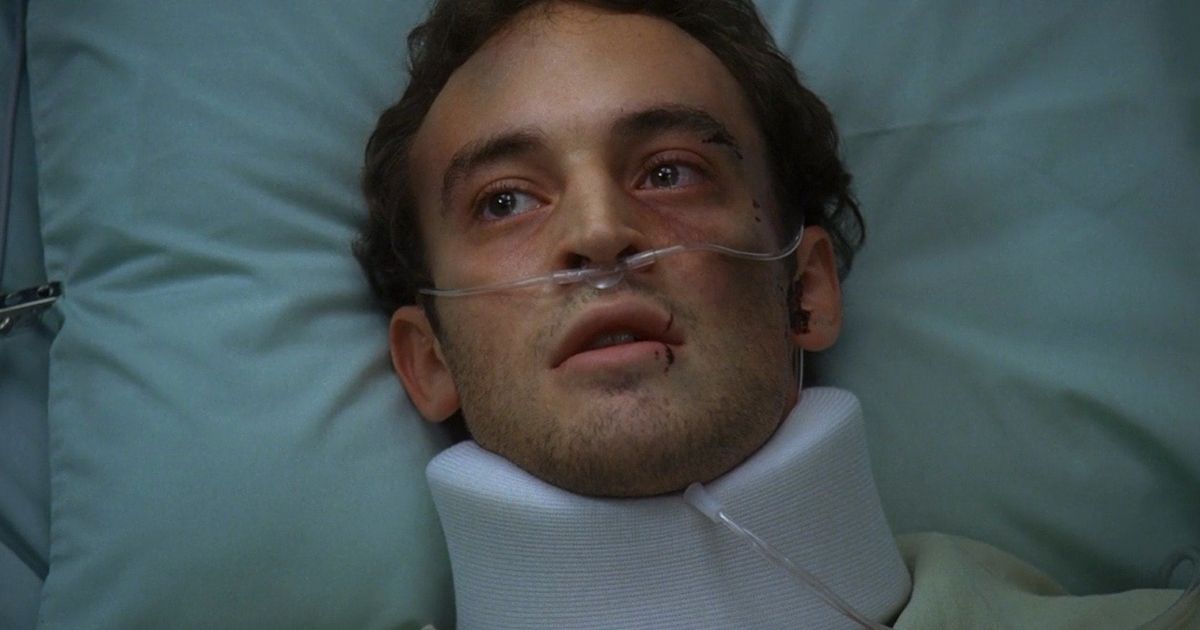 "97 Seconds" explores a theme that is closely related to the everyday work of doctors: death. The episode opens with House holding a competition among the applicants who want to join his team to see who is the fastest to find a cure for a patient's symptoms. While this chaotic competition takes place, he focuses his attention on another case, a man who, after having a near-death experience, tries to induce another one in order to feel as intensely as he did then.
14
Euphoria (Season 2, Episode 21)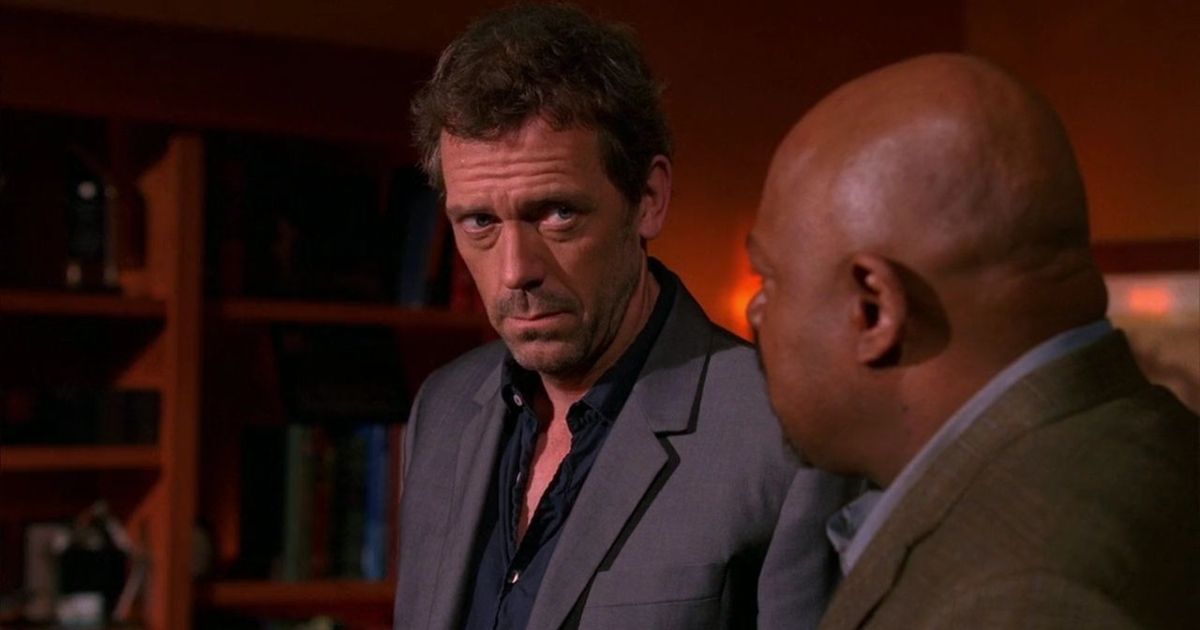 "Euphoria" is the only double episode in all the show's seasons, and aired for two nights in a row in May 2006. In it, House's team faces a very unique case, with a police officer whose first symptom is extreme and abnormal happiness. However, after this patient's situation worsens and Dr. Foreman starts showing the same symptoms, the team has no other choice but to work against the clock to find a cure and save their colleague.
13
Detox (Season 1, Episode 11)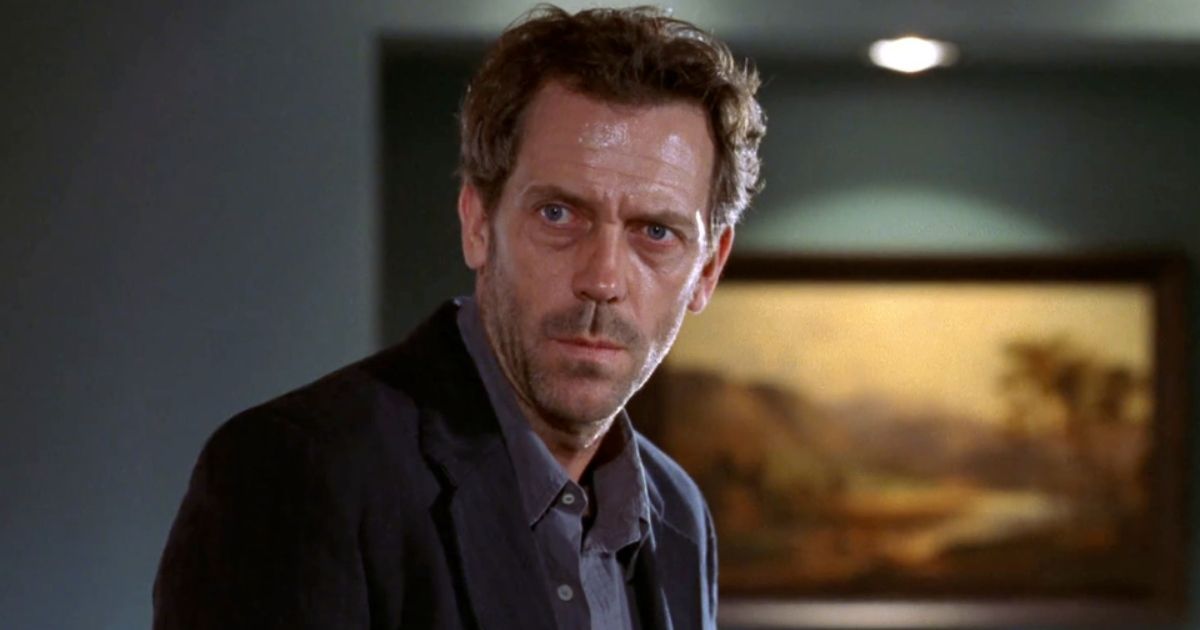 Over the course of the show, the audience follows Dr. House's personal story and his relation to Vicodin, the painkiller he uses to make his leg pains less severe. However, and despite the fact that he is quite dependent on this drug, House claims that it is really not a big deal, and in this first season episode, he gets to the point of giving up Vicodin for a week to prove that he is not addicted to it, although this will not be as easy as he expects it to be.
12
Under My Skin (Season 5, Episode 23)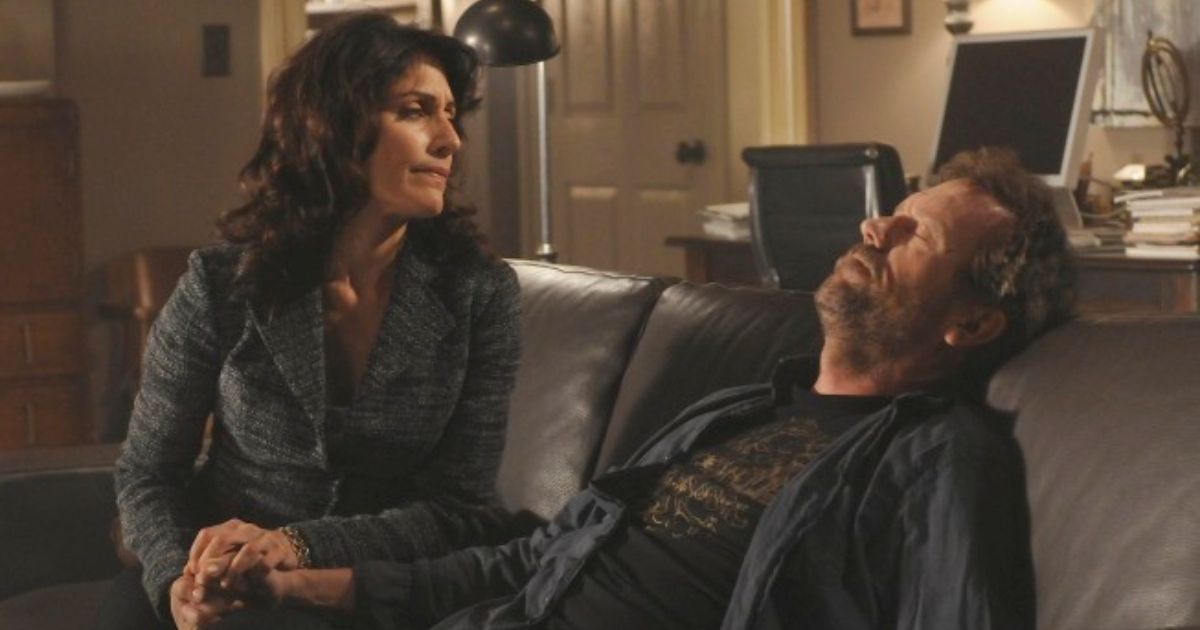 In "Under My Skin," the show's doctors must deal with the case of Penelope, a ballerina who has difficulty breathing after falling during a rehearsal. However, her condition proves to be far more complicated than it seems, and it could potentially mark the end of her dance career, and perhaps her own life. Meanwhile, House resolves yet again to put an end to his Vicodin addiction as he has reached the point of hallucinating, and in order to do so, he turns to the one person he believes he can't fool, Cuddy.
11
All In (Season 2, Episode 17)
"All In" is a very interesting episode of the show, as it features the hospital's charity Casino Night, a chance to see some of the characters wearing different outfits from the ones the audience is used to. But while this event is taking place, a patient of Cuddy's shows up at the hospital with symptoms that are very similar to one of House's late patients. Despite his boss's refusal to let him take on the case, House decides to treat the boy behind Cuddy's back, hoping to finally understand the causes of his former patient's demise and, at the same time, save the child.
10
Post Mortem (Season 8, Episode 20)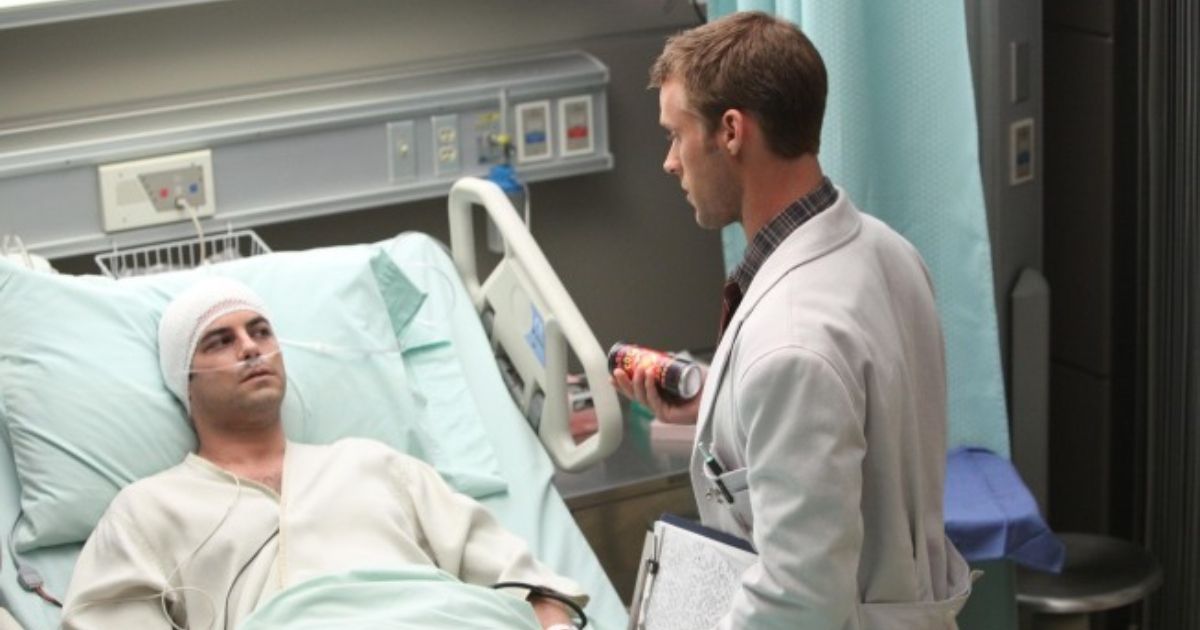 "Post Mortem" is one of the final episodes of the show's eighth season, and was directed by renowned actor Peter Weller, known for his work on RoboCop. In the episode, James Wilson, who is faced with a bleak health diagnosis, asks his friend, House, to go on a road trip with his new car, causing the latter to vanish without any warning.
Meanwhile, his staff must tackle the difficult task of treating Dr. Peter Treiber, a hospital veteran who only relies on House for treatment. Since the doctor is missing, his team must make Treiber believe that House is in charge of the case while they attempt to find a cure for his condition, two tasks that will be anything but easy.
Related: Best TV Series to Watch When You're Bored
9
Control (Season 1, Episode 14)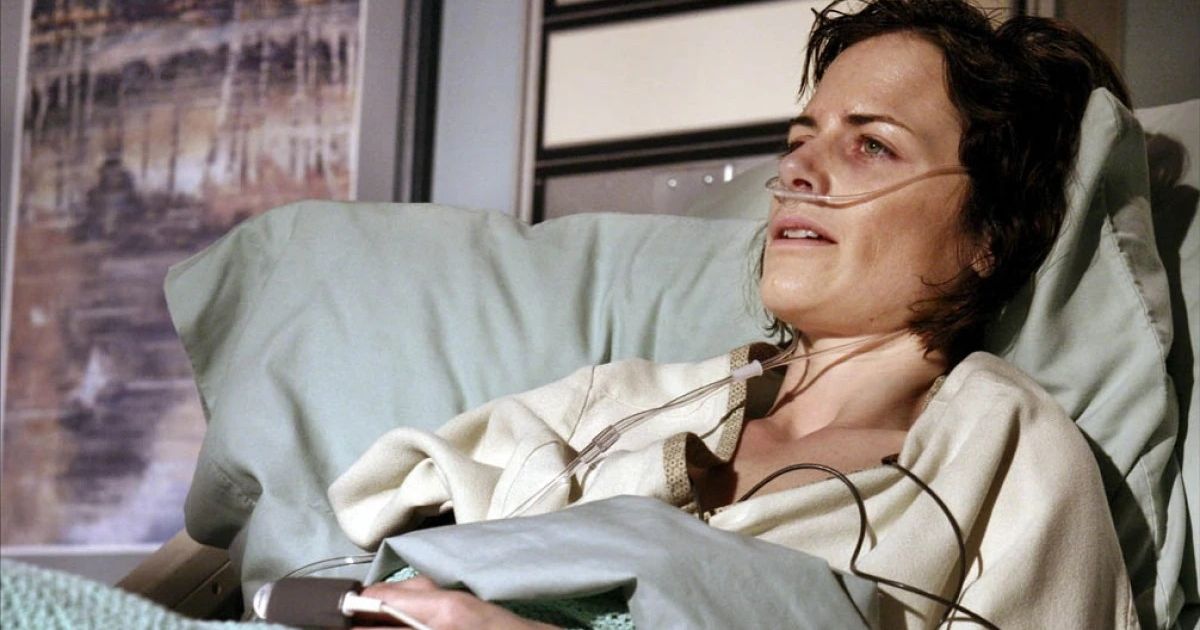 In the 14th episode of the show's first season, "Control," House and his team are presented with the case of a young CEO in sudden severe pain that could indicate something very serious. But as House tries to figure out what's going on with this woman, he must also deal with Ed Vogler, a millionaire who was appointed Chairman of The Board and seems determined to fire the doctor, whatever it takes.
8
Broken (Season 6, Episode 1)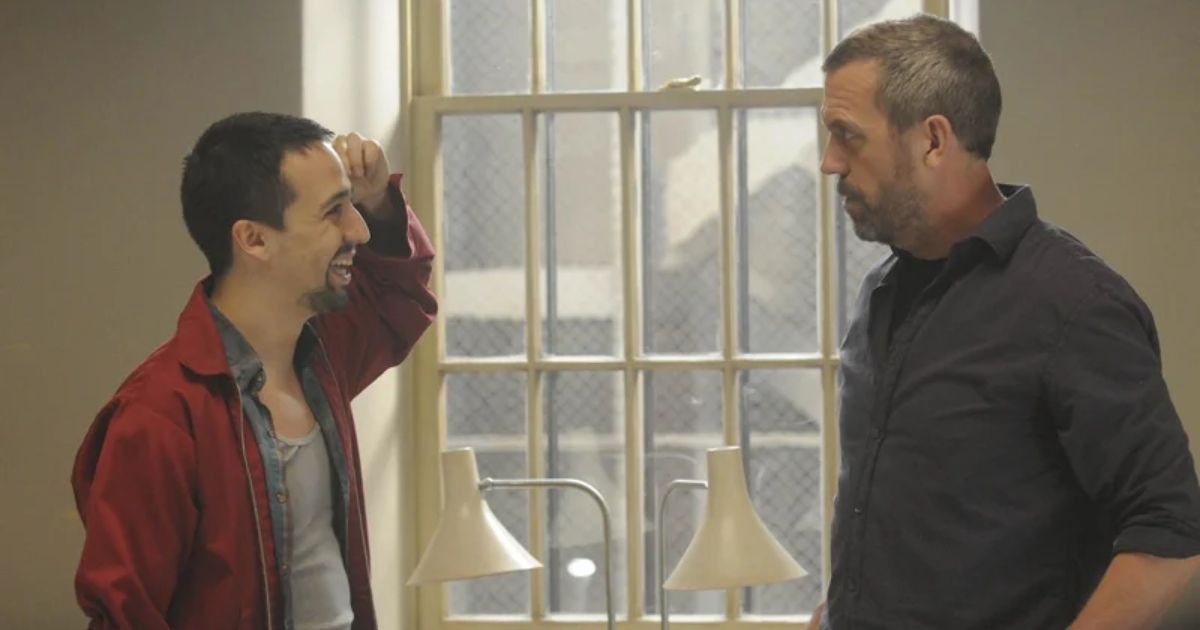 House's sixth season kicks off with a two-part episode that premiered consecutively over the course of a two-hour special. "Broken" is an episode quite different from the other episodes of the show, not only because it spans a longer period of time, but also because it takes place at Mayfield Psychiatric Hospital. There, House is forced to confront his Vicodin addiction in order to finally overcome it, something that also pushes him to face his own ghosts. Lin-Manuel Miranda, Franka Potente, and Megan Dodds are some of the guest stars featured in this episode.
7
No Reason (Season 2, Episode 24)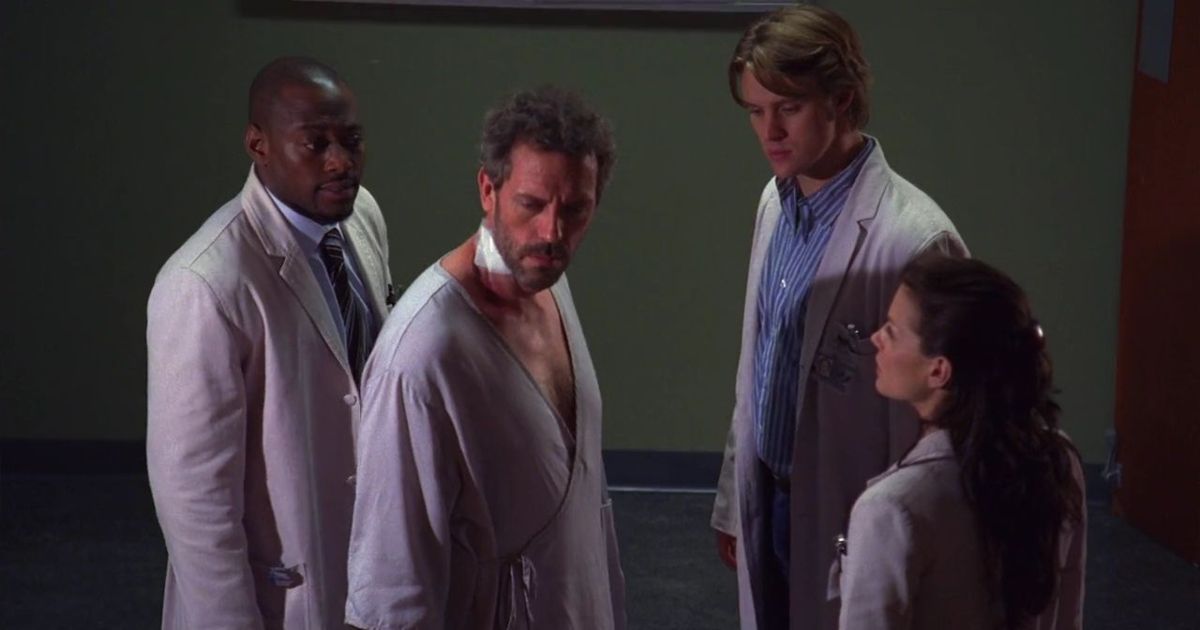 "No Reason" is a very special episode, not only because it wraps up the second season of the TV series, but also because it marked the first one directed by David Shore, the show's creator. In it, House becomes a patient after being shot by a family member of an old patient of his, leaving him in a coma for a few days only to wake up in a hospital room with the shooter as his roommate. Meanwhile, his team goes about their daily tasks trying to figure out the condition of another man whose symptoms are as bizarre as they are troubling.
6
The C Word (Season 8, Episode 19)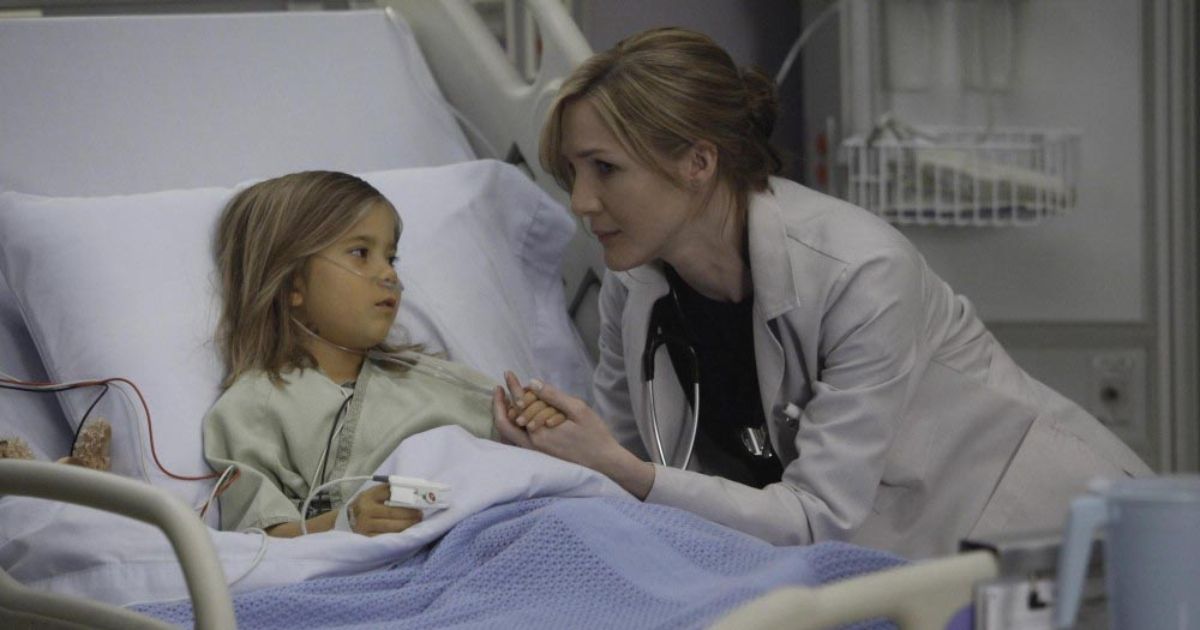 "The C Word" is the second episode of the show directed by its star, Hugh Laurie. In it, the doctors at Princeton Plainsboro Teaching Hospital must handle the case of a little girl with a strange medical condition in which her mother, a fellow doctor, specializes. Thus, her mother and the team try to work together to find a solution to the girl's symptoms, while House, on the other hand, attempts to support his friend and fellow doctor, Dr. Wilson, as he navigates his cancer diagnosis.
5
Both Sides Now (Season 5, Episode 24)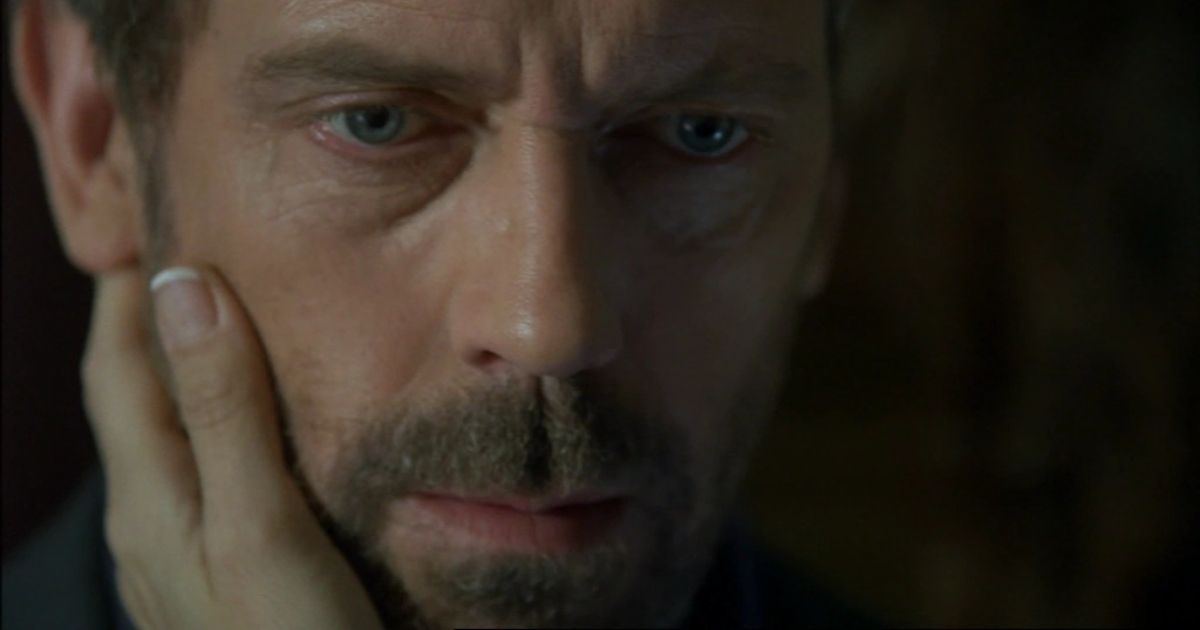 "Both Sides Now" is the episode that brings the show's fifth season to an end, and follows the events that occurred in "Under My Skin." After Cuddy helps House detox from Vicodin, the two spend the night together. However, the woman's attitude shifts the next day, and back at the hospital she seems to show no interest in House. This bothers and intrigues the doctor, who goes about his day trying to get her attention and anger her in order to find out what is going on, unaware that he is about to be confronted with a very disturbing truth.
4
Everybody Dies (Season 8, Episode 22)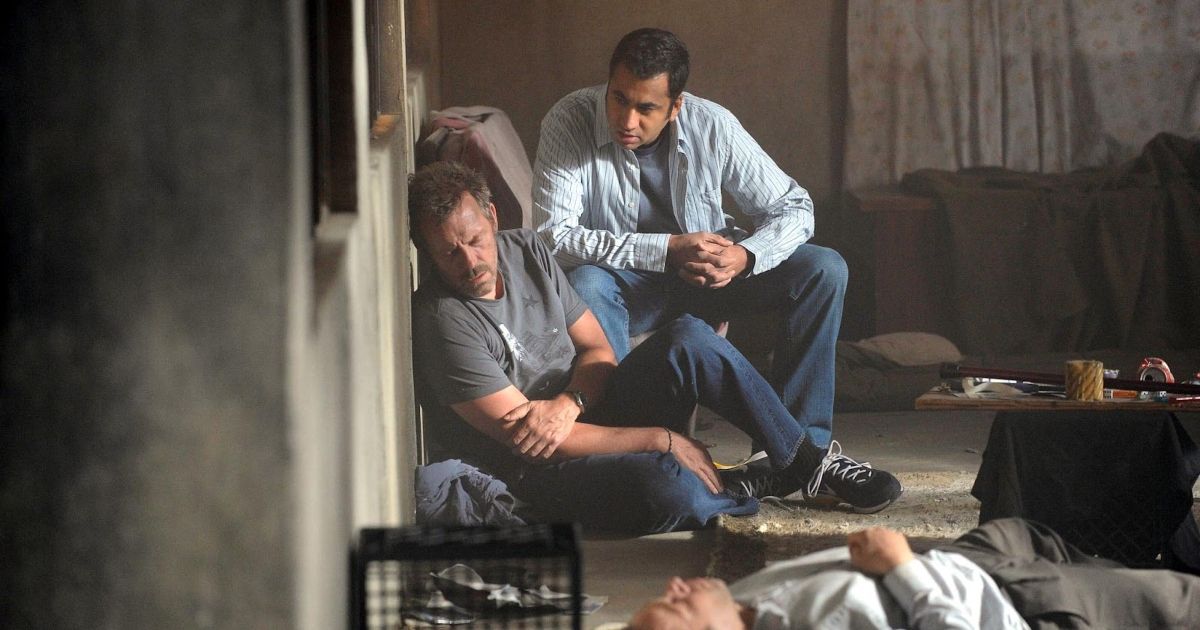 "Everybody Dies" is House's series finale episode, and one that had the audience gripped to the edge of their seats until the very last moment. In it, the iconic doctor finds himself dealing with a patient with addiction problems, whose case reminds him, in many ways, of his own life. Thus, House is pondering the different paths to follow in the future, aware that he is facing years in jail and the impossibility of practicing medicine again or, even worse, helping his best friend Wilson in his final months. This episode, the second one directed by David Shore, was watched by over eight million people upon its premiere.
3
Three Stories (Season 1, Episode 21)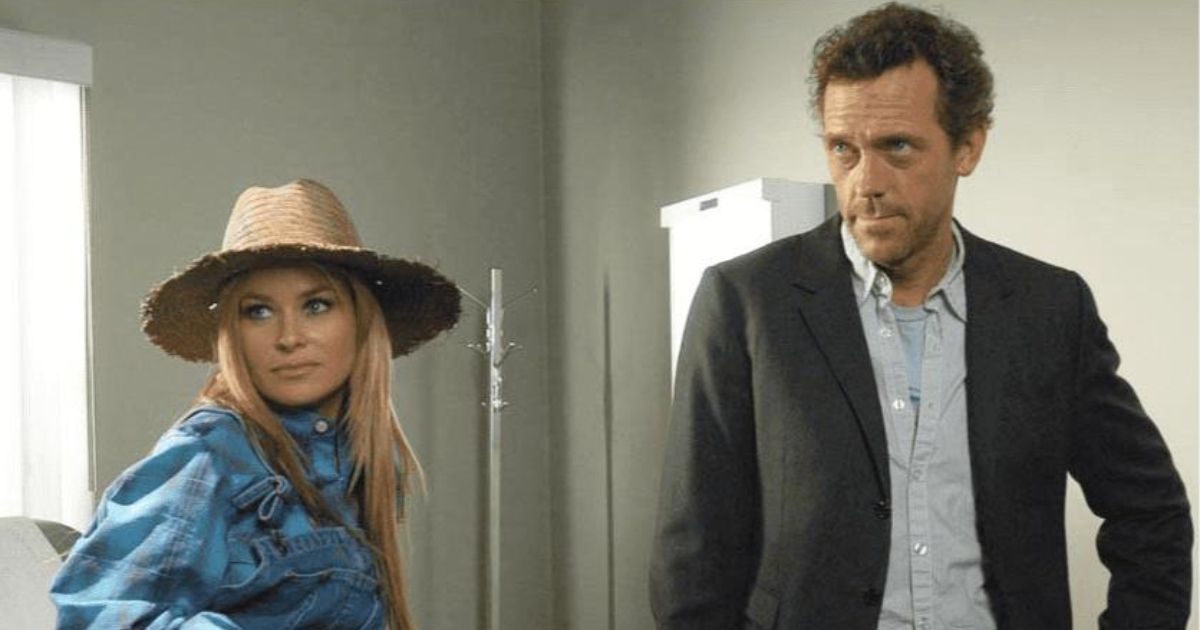 The 21st episode of House's first season remains among the most acclaimed ones of the whole show, and in 2005 won an Emmy Award. It is a very special episode because, through it, the audience gets to explore a bit more of the doctor's unknown sides and delve into his past. In "Three Stories," Cuddy forces House to give a lecture on diagnostics to some students, and House only agrees because it will allow him to miss a few hours of clinic duty. Before arriving for the lecture, he runs into his ex-girlfriend, who is in need of help to treat her husband, though House doesn't seem too eager to oblige.
2
House's Head (Season 4, Episode 15)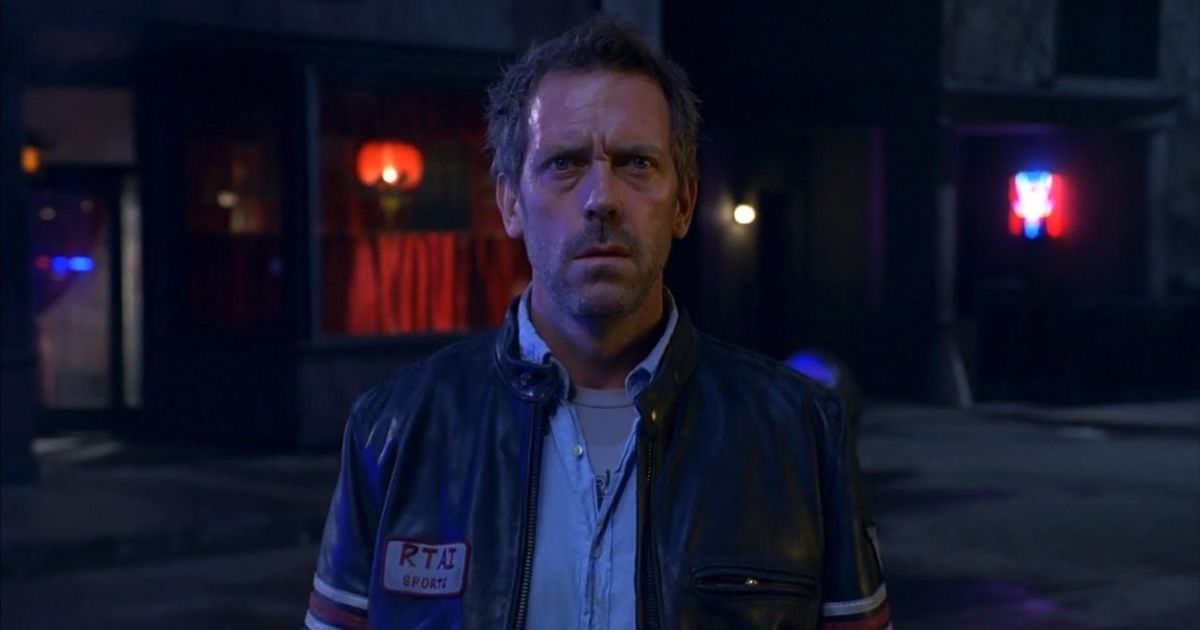 House's fourth season finale was split into two episodes, and became a ratings hit, with over 14 million people tuning in to watch. "House's Head" is the first episode of this finale, and in it, House is recovering from a concussion suffered during a bus accident. He remembers that one of his fellow passengers was about to die, but since his memory is a bit fuzzy after the accident, he must go back in his tracks to find that person, prove he is right and, ultimately, save a life in the process.
1
Wilson's Heart (Season 4, Episode 16)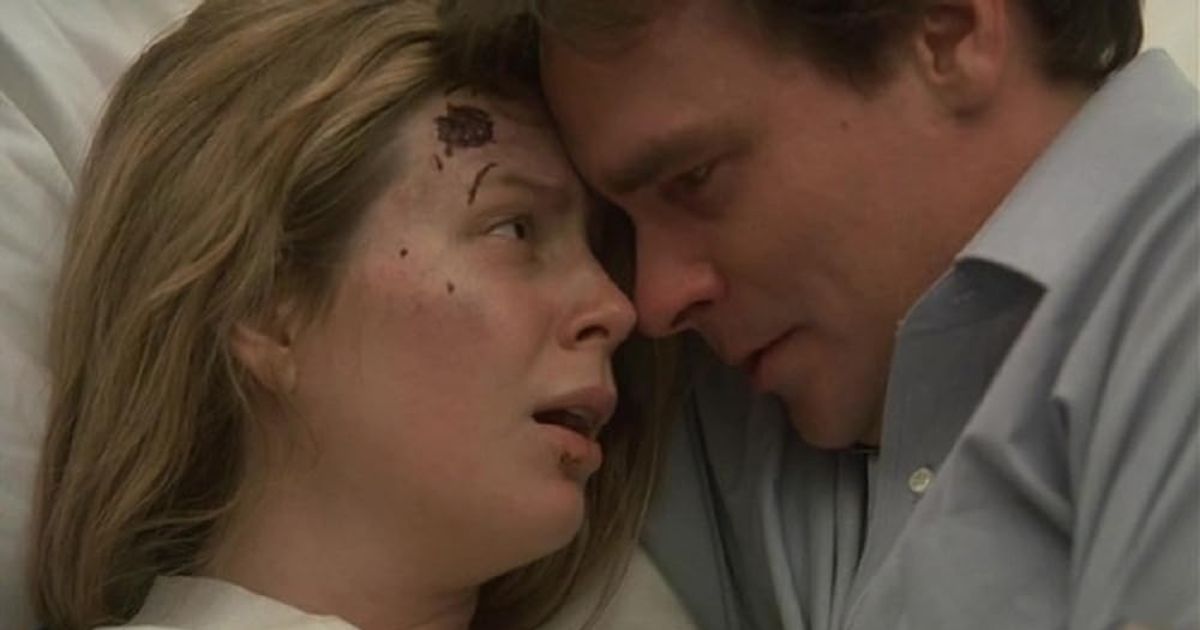 "Wilson's Heart" is the second part of Season 4's finale and, at the time of its premiere, it was watched by an even bigger audience than the first part. Prior to this episode, House finally manages to remember that the person on the bus with him who was about to die was Amber, his friend Wilson's girlfriend, although he still can't quite figure out why she was on the bus nor the missing pieces of information he needs to solve her case.
House and Wilson find Amber in another hospital and have her transferred to Princeton Plainsboro, although her condition worsens by the minute, and as House recovers his memory, he realizes that the incident with Amber could put an end to his long-standing friendship with Wilson.
---
...:::Search Fidelity Content:::...